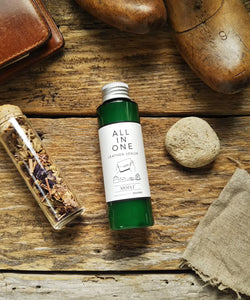 Do you have an image that leather maintenance is difficult?
Maintenance of our bags and accessories is very easy! Just apply this cream to the leather as you would apply it to your hands. The ingredients also have a nice scent, such as olive oil and macadamia butter, which makes maintenance time fun.
If you'd like, we will send it with a sponge included (¥2200 including tax).